Flooring
Skip to flooring type: Carpet | Vinyl | Hardwood | Ceramics | Laminate | Cork | Bamboo
Lemay's Decorating Centre has many types of flooring available to choose from, and this page only details some of the most common flooring types we find our customers choose. If you have any questions about any type of flooring in general, the experts at Lemay's would be happy to answer - simply contact us!
Carpet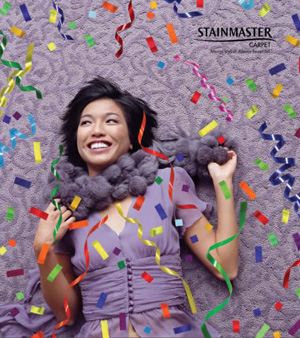 Nothing can compare with the warm, inviting comfort of wall-to-wall carpet. Lemay's Decorating Centre has an exciting gallery of over 200 styles and 4,000 colours that will satisfy every decor and budget. Choose from luxurious plush's, casual textures, berbers, or durable loops. All premium nylon brands are on display featuring Stainmaster, Anso, and WearDated from brands such as Beaulieu, Shaw, Mohawk, Kraus, Collins and Aikman, Omni, and Tandus.
Vinyl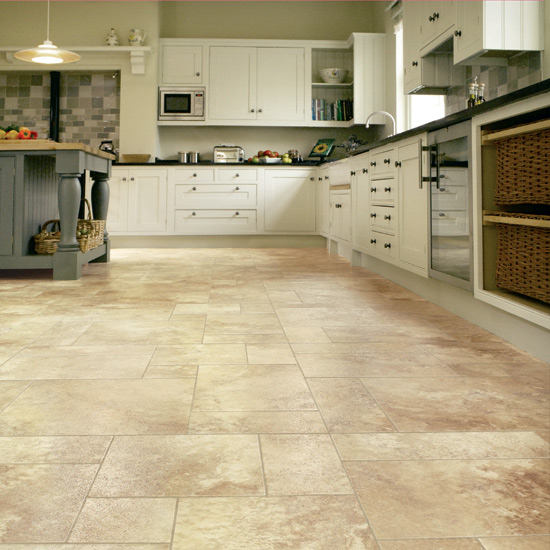 Today's vinyls are not only economical, practical, and durable – they are also stunningly beautiful. Let us help you choose from an almost limitless colour and pattern selection. Check out our fibre floor collection – it stands up to real-life water, moisture, scuffs, scratches, and indentations in a warm, comfortable kind of way. Choose from Domco Tarkett, Congoleum, and Gerflor.
Hardwood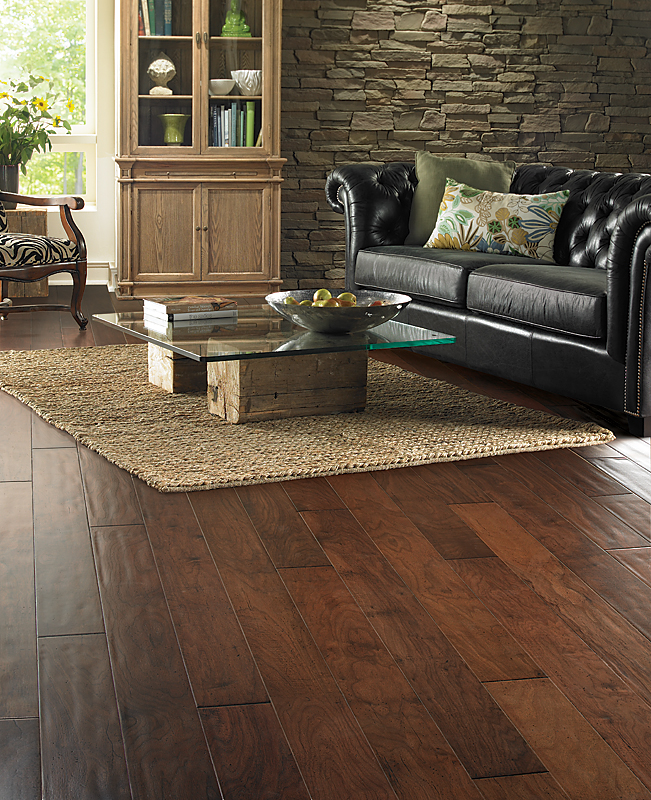 Hardwood floors are beautiful, long-lasting, and make an elegant choice for most rooms in your home. We invite you to experience the outstanding beauty of our wide selection. Choose from a contemporary look such as Maple, to a country rustic distressed Hickory, or traditional Oak that never goes out of style. Our solid and engineered wood floors can be easily installed into almost any area of your home. We have popular brands such as Shaw, Torly's, Kraus, and more!
Ceramics
The beauty of ceramic tiles today is the endless design possibilities available to you. Many ceramic floor tiles are also available in coordinating wall tiles. This can give you the ease and opportunity to customize your home! Whatever the idea is, today's ceramic floor tile is sure to offer its strength, sophistication, and maintain its enduring beauty for years to come. We offer ceramic tiles through Centura, Daltile, and Olympia – all offering various designs that are sure to suit your style.
Laminate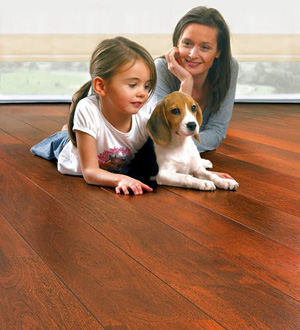 Today's laminate so closely resembles hardwood that you will have trouble spotting the difference. You can choose the look of wood or ceramic tiles. Laminates are mimicking hardwood even more by allowing you to choose the look right down to the species. And with such an easy installation, laminate is a perfect choice for affordable beauty. Browse through our collection from Shaw, Uniclic, Kraus and Tarkett to find the ideal laminate for you!
Cork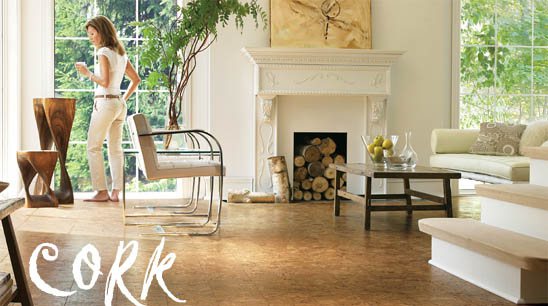 Cork flooring is a uniquely, expressive floor with satisfying environmental and performance benefits. Stunning to behold, warm to the touch, and naturally air-cushioned for quiet comfort, Cork is a floor like no other. It has a wide selection of designer-inspired styles to create stunning, durable floor surfaces. Gap resistance is ensured and dent resistance is maximized with a high-density wood core. Cork flooring is made by harvesting cork bark once every 9 years, without cutting down trees. Consider how much good is done when your floor is made from a renewable resource.
Also, be sure to inquire about the other great products and services available at Lemay's Decorating Centre, such as in-floor heating systems, custom showers, and area carpets!